I plan a round trip, using long distance train from Munich to Istanbul – per Train Iran, pick up  silk route cities of Bukhara and Samarkand travelling Central Asian republics of Turkmenistan, Uzbekistan and Kazakhstan to China using the Silk Road Trains. The route will cross sandy deserts, snow-capped mountains and the sub-tropical greenery of southern China. From Beijing I will use the Trans-Siberian Railway via Mongolia and Russia back to Munich. It consider flying directly to Teheran, since I criss-crossed Turkey many times even with Train. It would take care of the safety issue in East Turkey and probably be cheaper too. Its been a while that I was in Istanbul but that is better done with a LH special. 
Munich – Istanbul (Flight) or Munich (Teheran flight)
Istanbul – Teheran (Train)
Iran Alamut / EsfahanTehran – Meshed/Mashad (Bus)
Meshed – Bukara
Bukara – Samarkand (Trains link Tashkent with 3 of Uzbekistan's most remarkable cities) .
Tashkent – Almaty
Almaty – Urumqui
Urumqui – Xian (The final train ride)
Xian – Shanghai
Shanghai – Beijing
Beijing – Ulan Bator
Ulan Bator – Moskow
Moskow – St. Petersburg
St. Petersburg – Warsaw
Warsaw – Munich
The journey is a natural successor to my two previous journeys to Afghanistan, in 1972 and  Middle East 1971.  As you can see there as 40 years apart, in which travelled extensively on business or private – but  on limited time budget. Next year I am semi-retired and my time is mine. Traveled Persia but could not travel the Sowjetunion at that time, and want really explore that area from the history science.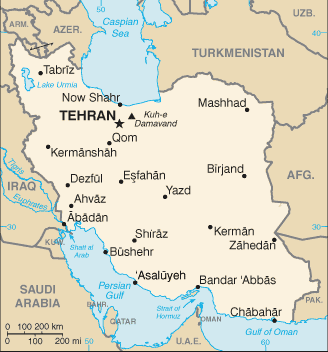 On my list:
Chak-Chak – the holy place of Zoroastrians: Chak-Chak is the place where the Zoroastrian religion was born. 
Colorful Nasr ol Molk Mosque in Shiraz   
Alamut Valley and the Castles of the Assassins is high on my list not only because of  spending time in the mountains.
Persepolis city complex capital of the Persian Empire that remained buried in sand till 1930s when they were discovered and excavated by French archaeologists.
Esfahan with impressive Shah Mosque, Ali Qapu Palace and smaller but splendid Sheikh Lotf Allah Mosque, Naqsh-e Jahan Square. 
The most usual (and easiest) route from Europe to China is via the classic Trans-Siberian Railway, shown in blue on the map above. But there is another route now open to foreigners, the so-called 'Silk Route' via Kazakhstan, shown on the map in yellow. The 'Silk route' will take a little more thought and organisation, with more visas, train tickets and stopovers to arrange.
The Trans Asya Treni (Trans-Asia Train) supposedly departs Istanbul (Haydarpaşa) on Wednesday, and arrives at Tatvan İskelesi (Tatvan Dock) on the shores of Lake Van in Eastern Turkey at  on Friday. After arriving in Tatvan, in principle you cross Lake Van. The train departs the Van Iskelesi (Van Dock) station  on Friday evening and reaches the Turkish-Iranian border at Kapıköy at midnight. I did the entire journey once, which took more than three days. Not sure if it is worth again, Turkey changed a lot. Possible would be to go via the black see and Trabzon (did that too, but a Frenche gave me a ride to Trabzon from Teheran (very dangerous roads – too old for that).
After that I want to Travel Iran and picking up the silk road there, since Syria is currently out of the question. The 7000 mile Silk Road spanned once China, Central Asia, Northern India, and the Parthian and Roman Empires. It connected the Yellow River Valley to the Mediterranean Sea and passed present-day countries Iran, Iraq and Syria. The route grew out of many local roads including those of the Roman Empire.
In Beijing I pick up the Trans-Siberian Railway (Russian: Транссибирская магистраль Transsibirskaya Magistral') which is a network of railways connecting Moscow with the Russian Far East and the Sea of Japan. I am interested on Mongolia though and going all the way to Moskow.  It's easy to travel from Moscow to Munich by train, in 48 hours with comfortable sleepers for the overnight sections. Direct sleeper trains also run to Moscow from Paris, Vienna, Prague, Warsaw, Berlin, Budapest, Helsinki and many other cities